Skip to main content
It looks like you're using Internet Explorer 11 or older. This website works best with modern browsers such as the latest versions of Chrome, Firefox, Safari, and Edge. If you continue with this browser, you may see unexpected results.
#NoDAPL Graphics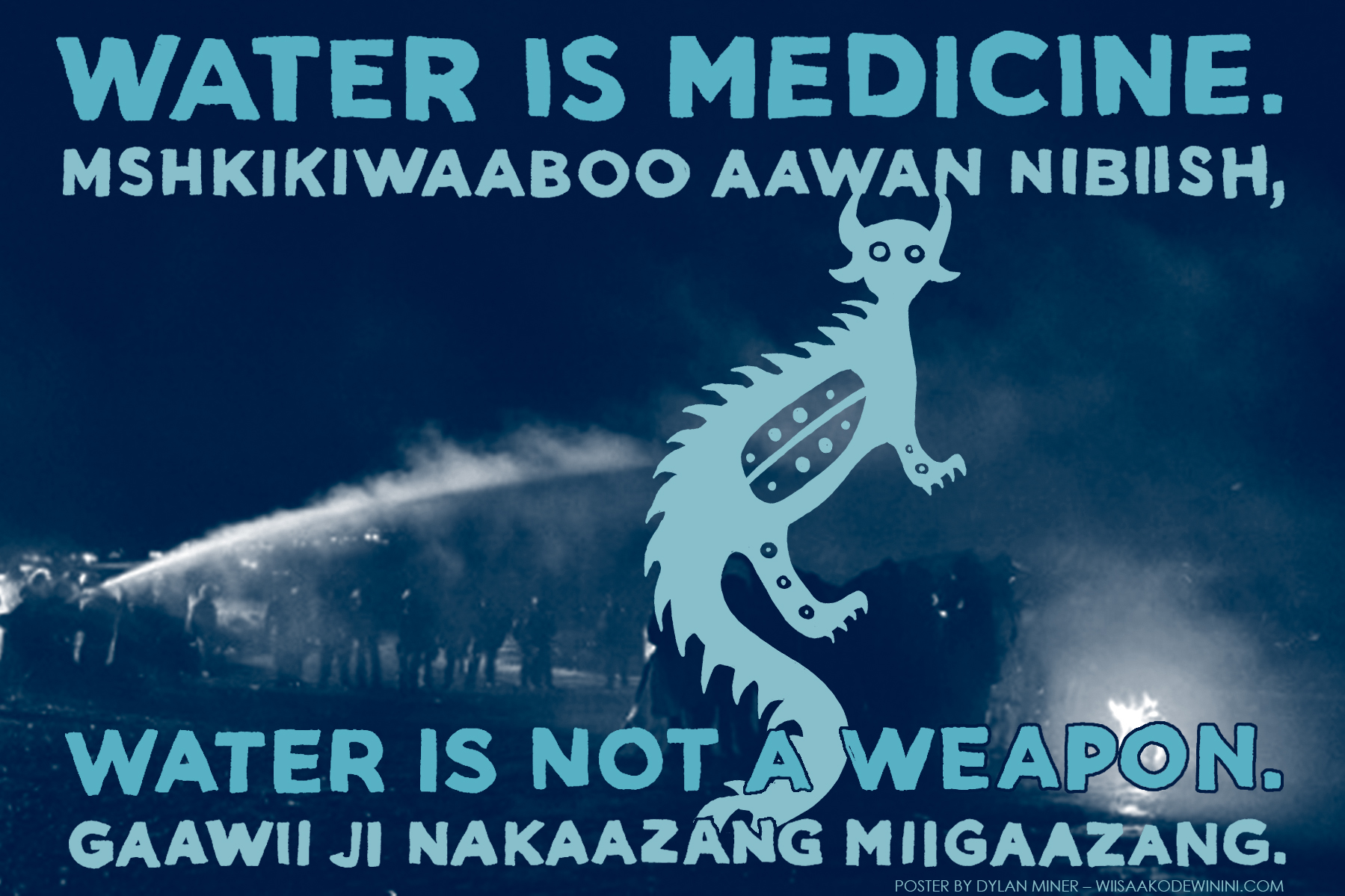 Water is Medicine. Water is Not a Weapon [of State Violence] by Dylan Miner
Mshkikiwaaboo Aawan Nibiish, Gaawii Ji
Graphics
JustSeeds

This link takes you to the Justseeds repository of free, high-res, downloadable graphics, with the search narrowed to "Standing Rock & NoDAPL." To look at graphics for related struggles, use the drop-down menus above the graphics.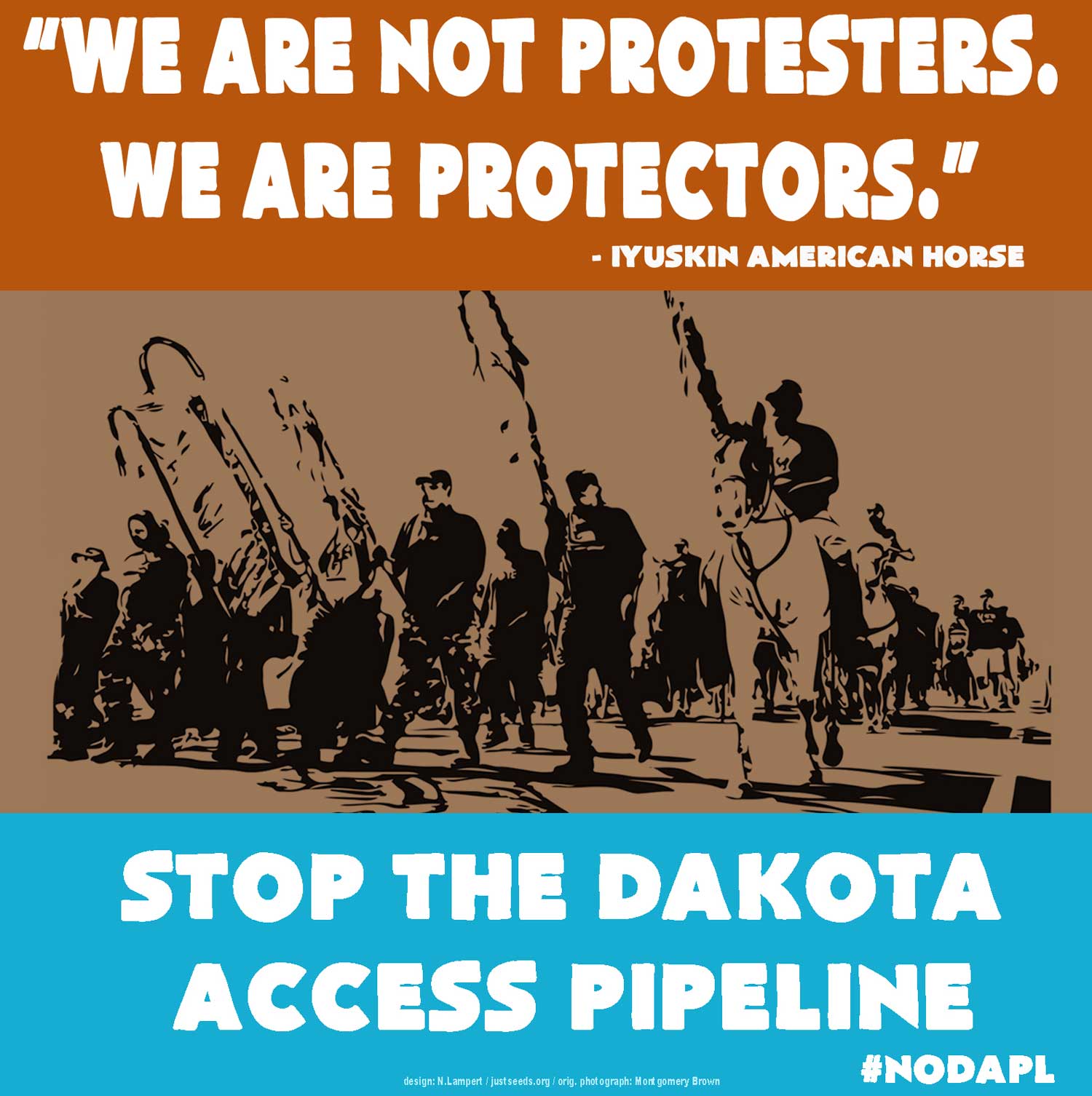 We Are Not Protestors. We Are Protectors. by Nicolas Lampert
"Stand with the Standing Rock Sioux and the many other Native and non Native allies who are blocking the Dakota Access Pipeline near Cannon Ball, North Dakota. Blockadia is the front lines of the climate justice movement. (Note the image is based on an original photograph by Montgomery Brown)."
Film
Awake, A Dream from Standing Rock

Now streaming on Netflix, Awake, A Dream from Standing Rock, is a collaboration between indigenous and non-indigenous environmental filmmakers. Narrated by Native activist Floris White Bull in the form of a reflective poem, it tells the story of the NoDAPL protests from summer 2016 to the pipeline's status in spring of 2017.

Standing Strong

Standing Strong is a short film by Josué Rivas, a Mexica/Otomi visual storyteller and educator, focused on the ways people came together at Standing Rock to protect the water. His website also includes links to his Ted talk, "Standing Rock: The Power of Telling Our Own Story" and other photo and film projects about indigenous resistance. To read the transcript of the video, go to youtube.com, search "Standing Strong Short Documentary," click on the link to the film and then click the ellipses on the left below the video screen.

BLACK SNAKE KILLAZ: A #NO DAPL STORY

Black Snake Killaz is a feature-length documentary film about NoDAPL that presents a timeline of the actions taken at Standing Rock, with additional coverage of repression and violence at the hands of law enforcement, military, and corporate mercenaries. The two-hour film can be watched for free on their website. The website also includes original poster art made for the film. To read and watch Unicorn Riot's other coverage of NoDAPL, use keywords such as "standing rock" and "nodapl" in the search box at the top right of the page.